UPDATE: Hail causes heavy damage to homes, car dealership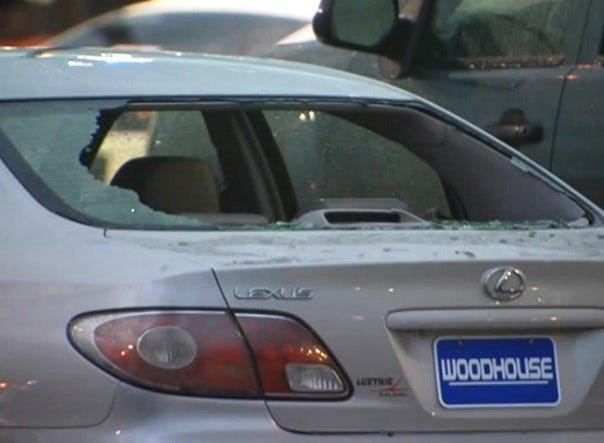 Posted by: KLKN Newsroom
8@klkntv.com
OMAHA, Neb. (AP) _ Nearly every home in Blair and any vehicles parked outside sustained damage during Tuesday's storms that hit the eastern Nebraska town hard.
Gov. Dave Heineman visited Blair and Fort Calhoun on Wednesday afternoon to see the storm damage. Several other communities were also affected by the storms' baseball-sized hail and winds gusting up to 91 mph.
Blair resident Bill Thomas says it was awful sitting in his basement during the storm and listening to hailstones smash through his windows upstairs. Thomas says once the hail stopped he was the first person in line at the lumber yard buying plywood to cover the broken windows. But with his windshield smashed, Thomas says he had to lean his head out the window of his truck on the drive to the lumber yard.
Nearby Woodhouse Ford says about 4300 cars were heavily damaged by hail and heavy rain affecting $163 million in inventory.