ATM shooting suspect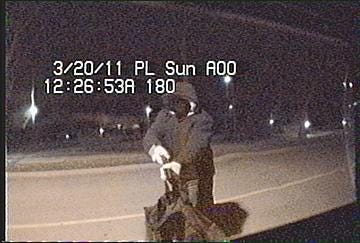 Police need your help in identifying a man who they say tried to break into an ATM. Police say they got a call early Sunday morning saying a man was trying to break into the Union Bank ATM on south 48th street.
Police released these surveillance photos showing the suspect using a shot gun. They say he shot at the ATM to try and gain entry. He ran away when he saw the passerby.