Attack on nightclub in Turkey leaves 35 dead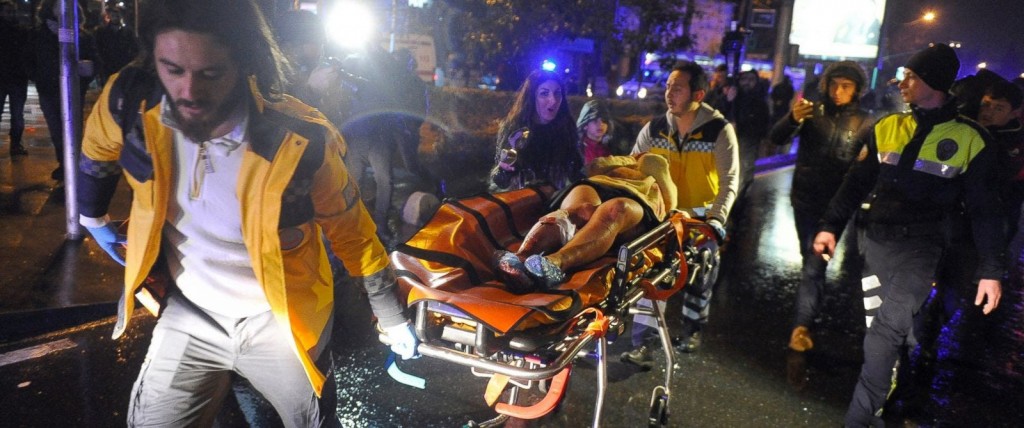 Posted By: Channel 8 Eyewitness News
8@klkntv.com
An assailant believed to have been dressed in a Santa Claus costume opened fire at a nightclub in Istanbul during New Year's celebrations Saturday, killing at least 35 people and wounding 40 others in what the province's governor described as a terror attack.
Gov. Vasip Sahin said the attacker, armed with a long-barreled weapon, killed a policeman and a civilian outside the club before entering and firing on people partying inside. He did not say who may have carried out the attack.
"Unfortunately (he) rained bullets in a very cruel and merciless way on innocent people who were there to celebrate New Year's and have fun," Sahin told reporters.
Media reports said the assailant entered the Reina nightclub, in Istanbul's Ortakoy district, at 1:45 am, dressed in a Santa Claus costume.
Some customers jumped into the waters of the Bosporus to escape the attack, the report said.
NTV television said the assailant may still be inside the nightclub.
Police in riot gear and machine guns backed up by armored vehicle blocked the area close to the Reina night club, one of the most popular night spots in Istanbul in the amid heavy rain. Several ambulances flashing blue lights arrived on the scene, some taking wounded to Istanbul hospitals.
Read more here: http://abcnews.go.com/International/wireStory/wounded-years-attack-istanbul-night-club-44490413