Authorities ID 2 passengers killed in Buffalo County crash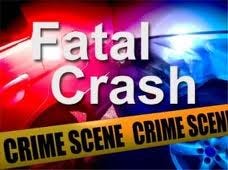 Posted By: Channel 8 Eyewitness News
8@klkntv.com
AMHERST, Neb. (AP) – Authorities have released the names of two people who were killed in a south-central Nebraska crash.
The crash occurred just before 3 a.m. Saturday on a gravel road northwest of Amherst. Investigators say a large pickup driven by a 23-year-old man and carrying five other adults left the road, entered the west ditch and rolled.
The Buffalo County Sheriff's Office has identified the two passengers who were pronounced dead at the scene: 21-year-old Amber Frerichs, of Bassett, and 29-year-old Neal Maloley, of Kearney.
The driver was identified as 23-year-old Kalen Pfeiffer, of rural Amherst. Pfeiffer and the three remaining passengers were taken to Good Samaritan Hospital in Kearney.