UPDATE: Identities released of 2 killed in Omaha crash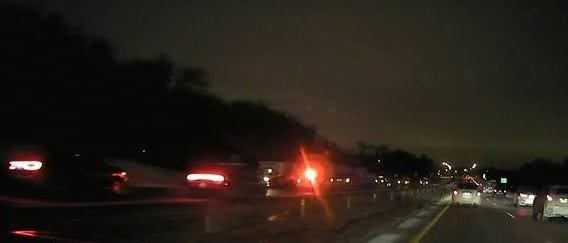 Posted By: Channel 8 Eyewitness News
8@klkntv.com
UPDATE:
BELLEVUE, Neb.- Two people are dead and two are critically injured following an early morning crash along Highway 75 near Bellevue.
Khalil Shemar Jones, 19, of Florida, and Shamus Dean, 47, of Papillion, were killed when a tow truck crashed into two vehicles sitting on the southbound side of the Kennedy Freeway, just north of Chandler Road, at about 3:10 a.m., according to the Bellevue Police Department.
BPD said a black Pontiac G6 registered to Jones had stalled along the road at the location of the crash. Jones was an active-duty member of the Air Force, stationed at Offutt Air Force Base. It is believed that Jones had two passengers inside his vehicle as it sat disabled on the roadside and that Dean had pulled his maroon Chevrolet truck to the side of the road to assist the stalled vehicle.
It is unknown whether Dean and the individuals in the Pontiac knew one another.
Information obtained indicated that an A R tow truck, driven by 57-year-old, James S. Helbert, of Bellevue, was traveling southbound at the location and was driving erratically. Helbert was not injured during the crash.
Witnesses said the tow truck crashed directly into the two vehicles as they sat on the roadside.
Offutt Air Force Base released this statement:
"The Air Force is a close-knit family, and the loss of one of our own affects us all. A tragedy of this type is felt by each and every member."
___________________________________________________________________________________________________________________
BELLEVUE, Neb. (AP) _ Authorities say two people have been killed and two others have been injured in a three-vehicle collision on a freeway stretch in the Omaha suburb of Bellevue.
The crash involved a car, a pickup truck and a flatbed truck and was reported a little after 3 a.m. Friday on southbound U.S. Highway 75 the Kennedy Freeway. Southbound traffic was diverted to city streets.
The names of those involved haven't been released. The two injured people were taken to Nebraska Medical Center in Omaha.
The crash cause is being investigated.