AVCA Tickets On Sale Monday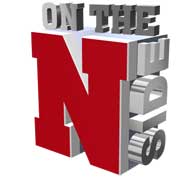 Tickets for the annual AVCA Showcase next month at the Qwest Center in Omaha go on sale Monday morning at 10 a.m.
Nebraska faces Michigan August 28th at 8:30 p.m., and Minnesota the following evening at the same time.
For tickets, log on to ticketmaster.com.
For more information on this 2009 Huskers, click on the Channel 8 Sports video.