Bacterial Leaf Streak Disease Confirmed in Corn in Nebraska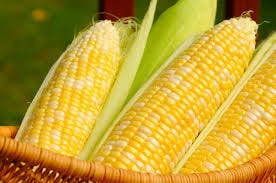 Posted By: Channel 8 Eyewitness News
Lincoln, Nebraska, Aug. 26, 2016 – Bacterial leaf streak disease of corn, caused by Xanthomonas vasicola pv. vasculorum, has been confirmed in some Nebraska corn fields. The disease had not been previously identified in the United States, but had been reported on corn in South Africa. The bacterium also causes gumming disease in sugarcane in numerous other countries.
The species has undergone name changes and is recognized by several other synonyms. Surveys are currently under way across the Corn Belt to identify the disease distribution and to raise awareness. Initial observations and survey results suggest that it may be widely distributed and established throughout the Corn Belt. Eradication is not thought to be possible. Additional research is planned and under way to better understand its biology, and best management practices.
Unusual symptoms were first reported on corn samples received by the University of Nebraska-Lincoln Plant and Pest Diagnostic Clinic in 2014. Identification was delayed because of the lack of historic research on the pathogen and limited data available on this bacterium and its close relatives.
Advanced and multiple testing procedures were conducted on the bacteria at multiple institutions to confirm its identity. Third-party confirmation of the bacteria was conducted by the USDA Animal and Plant Health Inspection Service. Collaboration between agencies was critically important to obtaining a correct diagnosis.
Although its appearance may be similar to other common fungal and bacterial diseases – e.g., gray leaf spot – foliar fungicides are not expected to control the bacteria causing this disease. Typical management strategies for bacterial diseases are recommended. This pathogen survives in infected crop residue.
Sanitizing equipment to remove infected crop residue prior to moving between fields may help slow its spread. Although research is incomplete, crop rotation may also help reduce the impact of the disease, but will not eliminate the pathogen.
Symptoms of this disease appear similar to those of several other diseases and are typically narrow tan to brown streaks between leaf veins. This disease causes lesions that usually have wavy margins in contrast to smooth, linear rectangular lesions observed with the common fungal disease, gray leaf spot.
Channel 8 reached out to UNL researchers to see if this was an issue for human or animal health. They said that There's no reason to believe this causes any problems directly for human or animal health. There is also no evidence that it kills plants, and there is no research data on what, if any, yield impacts there may be.
For more information on the bacteria streak, click on the link below:
http://cropwatch.unl.edu/2016/bacterial-leaf-streak-corn-confirmed-nebraska