Bankers: Economy to Remain Slow in Rural Parts of 10 States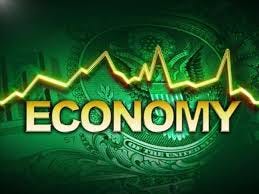 Posted By: Channel 8 Eyewitness News
8@klkntv.com
OMAHA, Neb. (AP) _ The economy will likely remain slow in rural parts of 10 Plains and Western states in the months ahead.
The overall Rural Mainstreet Index for the region remained in negative territory below 50 and declined to 44.7 in November from October's 45.3. The index is based on Creighton University's monthly survey of bankers.
Creighton University economist Ernie Goss the current low commodity prices and declining farm income continue to weigh on the rural economy.
The index ranges between 0 and 100, with any number under 50 indicating a shrinking economy.
The index tracking the price of farmland and ranchland declined to 36.5 in November from October's already-weak 39.2.
Bankers from Colorado, Illinois, Iowa, Kansas, Minnesota, Missouri, Nebraska, North Dakota, South Dakota and Wyoming were surveyed.