Close call for residents in Raymond barn fire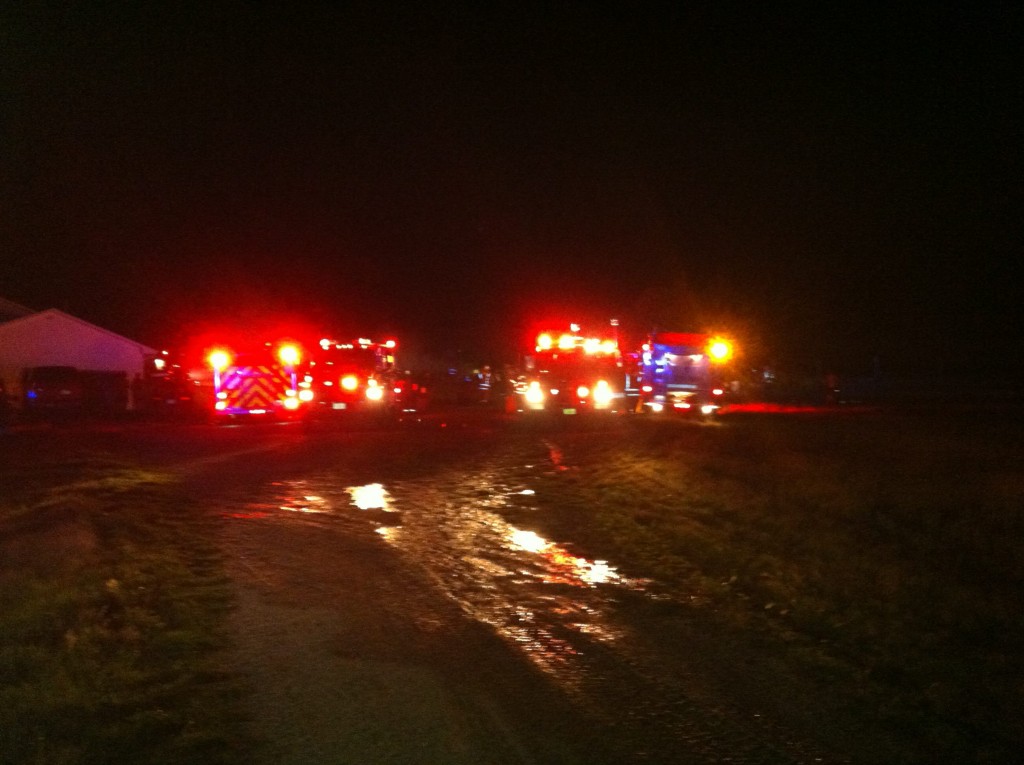 By: Dan Messineo
A close call for a few Raymond residents after a barn behind their home bursts into flames.
The flames from the fire shot way up into the sky, and luckily, could be seen from Highway 79. It happened a little after 1:00am Monday morning. Fire officials say someone driving down the highway saw the blaze and woke up the residents. The residents then called Raymond fire crews.
Luckily, fire crews got to the scene in time to save the house.
Raymond Fire Chief Greg Hall said, "It's possible you always get some type of radiant heat from the structure. So, we set up a defensive position between the burning structure and the unburned house to kind of protect that. There's always that chance it could spread."
Fire officials say a calm night without any wind helped them keep the home safe. It took about an hour to get the fire under control.
Officials say no people or livestock were in the barn at the time. However, cars, a camper and other property in the structure were most likely destroyed in the fire. Fire officials say the barn is probably a complete loss. They're not sure of the cause.