Be a Santa to a Senior delivers spirit of the season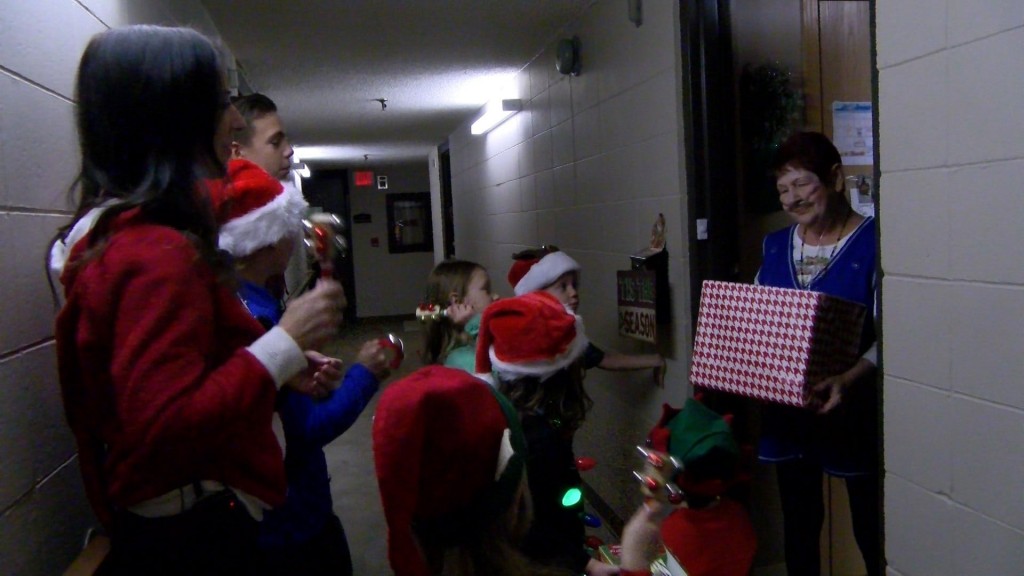 They go door–to–door, handing presents to seniors and singing them Christmas carols.
This is the Be a Santa to a Senior program at Capitol View apartments.
Run by Home Instead Senior Care in Lincoln, the program delivered gifts to around 100 seniors here and 1,200 across the city.

"We give the names and gift wishes of seniors who wouldn't ordinarily get a gift—either for financial reason or because they don't have any family close by," said Home Instead Senior Care's Monica Kuhns. "And we get their names and gift wishes and put them on trees all over town. And people from the community purchase the gifts."

Volunteers gather, wrap and deliver the gifts.
Khuns said seniors' requests are sometimes as simple as a vacuum cleaner or a soda—things that most people just go out and get for themselves.

"Everybody thinks of children when it comes to Christmas," Kuhns said. "But often times, the seniors are forgotten. And they might not have family or there may not be finances. And so it's just a way to remember them."

Capitol View resident Connie Martin said it feels like Home Instead and their volunteers really care.

"I have a family that I get to see," Martin said. "But there are many people in here that don't and they really look forward to this. I mean, this is their Christmas. It obviously is with some of them. So it's a blessing. It really is a blessing."

The MacDonald family has been delivering gifts here for 10 years and they say they get joy out of participating in it.

"It's one of my favorite parts of Christmas," Nichole MacDonald said. "I enjoy being able to go buy the presents…it's a great family event for us. It means a lot to our family to be able to give back this time of year."

It's part of an effort to make sure nobody's left out at this time of year.