Beatrice farmer killed in accident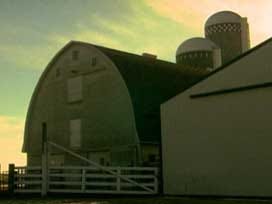 A Beatrice farmer has died after being crushed by his tractor.
Gage County Sheriff's officials say 55-year-old Chuck Benash was found Monday pinned underneath the left rear wheel of a tractor in a pasture south of his rural house in southeast Nebraska. Investigators believe he had been pinned under the tractor since Sunday night, when he was last seen operating the tractor.
Investigators believe Benash got off the tractor, which went into gear, running over Benash and pinning him on his side. Benash is survived by his wife, Lee Benash, four daughters and several grandchildren.
A funeral is set for 1 p.m. Friday at St. John Lutheran Church in Beatrice.