Beatrice Humane Society debuts new facility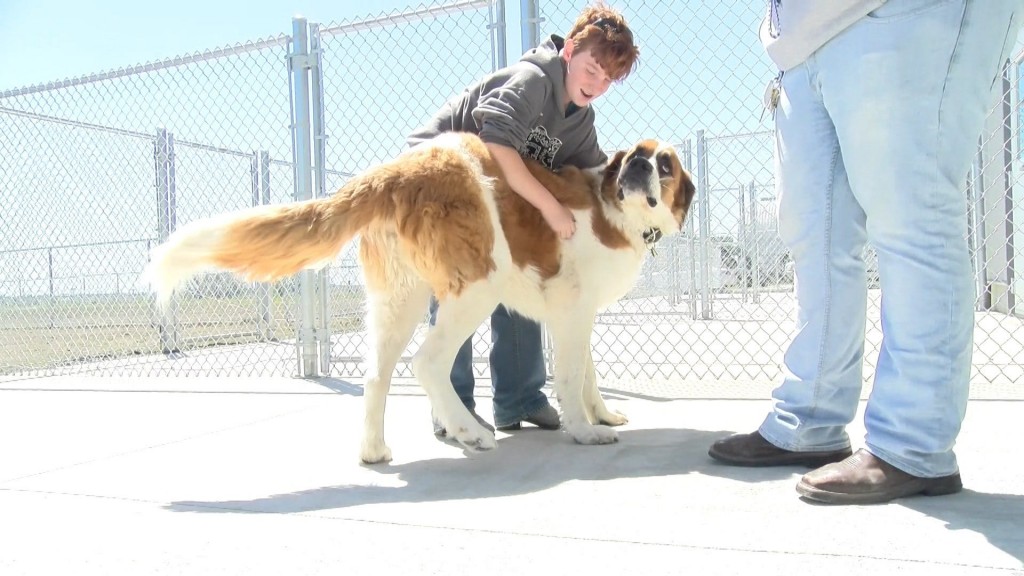 Posted By: Bayley Bischof Channel 8 Eyewitness News
Today the Beatrice humane society had its grand opening for the new facility funded completely by donors.
The animal shelter isn't just full of cages and cat food, it's full of love.
"They're more than just dogs in a shelter waiting for a home," Manager Bryce Caulk said. "they get a lot of love here."
With their new building, they also get a lot of upgrades.
The animals are happy in their new home, John Rypma, president of shelter board, said.
This is the shelter's first move in 17 years, and it came with many needed additions.
It has separate rooms for all ages and sizes of animals, three dog runs, one that's three football fields long and a special air pressure system that keeps disease from spreading, Rypma said.
Best of all, it has a lot more space.
"The kennels at the other shelter were so small and here we designed them so that if we're not full they'll have a 4 by 10 kennel," Rypma said.
When the shelter does start to hit capacity, the cages have sliding doors that cut them in half, allowing more dogs to stay at the shelter, while still providing the dogs plenty of space to spread out.
They said all of this was made possible by the Beatrice community coming together.
It cost just over $1.3 million, and all of it was donated-the building, the land, the fencing.
Each individual room and cage has its own sponsor, the names of the sponsors are displayed on a wall right inside the door, showing the staff's appreciation for the people that made it all possible.
"Bringing the community together," Caulk said. "That's what I'm the most excited about. Not just their support–monetary, getting it built, but their support as a whole helping us move and really bringing the community together."
It's the people that make this shelter special.
Caulk says the customer service brings people from all over the United States to adopt pets.
Each year, about 900 animals come through the shelter and find their way to new homes.
Caulk said this is possible because the animals don't stay there long. The average stay for cats is just under 12 days, for dogs it's eight days.
But there are animals that have been there for longer—close to a month, and need homes.
"These animals need homes," Rypma said. "It's nice when we can help be a part of the process to help them find homes."
To adopt from the shelter, stop by and fill out an application before you find your forever friend.
To check out the animals available and learn more about the shelter head to their website.