Beatrice man arrested on sexual assault charges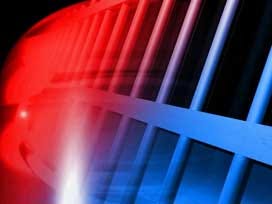 By: KLKN Newsroom
8@klkntv.com
BEATRICE, Neb. (AP) _ Police in southeast Nebraska have arrested a Beatrice man on suspicion of raping a 9-year-old boy.
Officials say a 38-year-old man was arrested at his home Thursday afternoon. The arrest followed an investigation conducted after the boy told his school teacher of the November 18th assault.
Court records say the assault happened at the boy's home while his parents were out.
The suspect was arrested on suspicion of first-degree sexual assault of a child. A bond hearing is expected Monday.
He remained in a Gage County jail on Saturday and could not be reached for comment.