Beatrice native Oscar winner remembered nearly 60 years later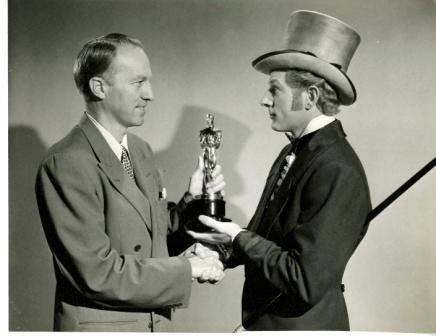 By: Lauren Fabrizi
lfabrizi@klkntv.com
The memorable 'Parting of the Red Sea' scene from Cecil B. DeMille's 1956 The Ten Commandments helped earn Beatrice native John Fulton an Academy Award nearly 60 years ago.
The late Fulton moved to California with his family when he was 14 years old. In his time, he did special effects for 250 movies. He was nominated for seven Oscars and won three, one of them for The Ten Commandments.
"Stephen Spielberg is quoted saying it's some of his best special effects that were ever done," Jeanelle Kleveland of the Gage County Classic Film Institute said.
Kleveland is one of several committee members with the Gage County Classic Film Institute who will honor Fulton next month. His daughter, Joanne Fulton Schaefer, 75, will fly in from California to be a guest speaker for the event.
"My father was a genius really, and he was so humble about it," Schaefer said in a phone interview. "He never thought what he was doing was all that fantastic."
The film institute is new to Gage County. This will be its first event. Members want to bring to life again classic films that have ties to Gage County folks.
"Really interesting how many people even Gage County, let alone Nebraska that are connected with the film industry," Kleveland said. "We want to recognize them and show their films."
Fulton may have won 3 Academy Awards, but his other accomplishments include his children John and Joanne. Joanne said she's looking forward to visiting the place her dad grew up in.
"I thought it was really great, really special," she said referring to the film institute's upcoming event. "I was quite surprised actually they were going to do this."
Kleveland hopes to show two classic films a year.
The event honoring Fulton will be March 7th at the Community Players building in Beatrice. For more information, click here.