Beatrice runners prepare for Boston Marathon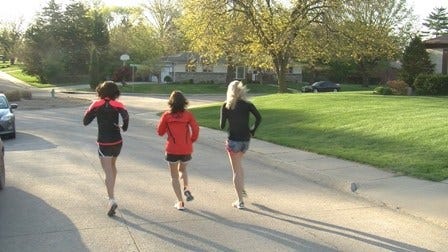 By: Hannah Paczkowski
hpaczkowski@klkntv.com
26.2 miles isn't anything new for Julie Feist. She ran in the Lincoln Marathon, Sunday, making it her 19th race she's qualified for the Boston Marathon.
"It was pretty emotional this year just kind of being my 25th [marathon] and I was telling people I ran for my dad who passed away several years ago," she said.
Not everyone can compete in the Boston Marathon. To qualify, Julie had to run 26.2 miles in under three hours and 55 minutes.
"It gets harder every year because I'm getting older," she said.
Julie's not the only one from Beatrice going to Boston. Kasey Murphy and Amber Sargent needed to run under three hours and 35 minutes. Amber qualified in October at the Des Moines Marathon. Kasey qualified for the first time in Lincoln on Sunday.
"Once you start running and once you run your first marathon, it's always in the back of your head that, that'd be awesome," Kasey said.
For these runners, it's not just the exercise that keeps them doing marathons, they said it's the friendships they've made along the way.
"Find somebody else to run with as a running partner to share talks and laughs with along the way. It makes it a little easier," Julie said.
Kasey, Amber and Julie have about a year to train for the Boston Marathon. Their advice for anyone starting to run marathons is to start slowly and just keep working up until the race.