Beaver Crossing in need of donations and assistance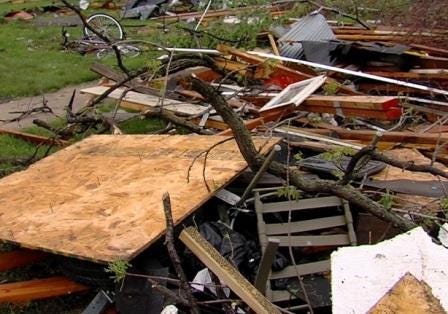 Posted By: KLKN Newsroom
8@klkntv.com
The Village of Beaver Crossing issued the following press release expressing what is needed to help the victims of the May 11 tornado.
As we move forward with the clean up process the Village will be meeting with several key organizations to assist with rebuilding our town. The rebuilding of Beaver Crossing will not be immediate and over the next several month's pieces of the puzzle need to be put into place before certain assistance can be started.

As we meet with these key agencies, we will do our best to get the information out to the public. In order to help the communication process we are asking that if you have needs, questions, concerns to please come to the Fire Hall. We are doing our best to centralize our communication efforts and if you haven't heard something come directly from The Village Administrator I would ask that you verify it.

FINANCIAL DONATIONS that will be 100% distributed to the people of Beaver Crossing can be written out to The Hope Center and sent c/o The Village of Beaver Crossing to PO BOX 116, Beaver Crossing, Ne. 68313. These donations will help the uninsured, underinsured and give people some much needed assistance.
FEMA – At this point we DO NOT have a Presidential deceleration so FEMA is not part of the equation YET. They have assessed the damage in town and are working to obtain the declaration but it has not been declared yet. Once it is declared we will have a ton of information to get out to you about the programs they have available.
INSURANCE & DEBRIS REMOVAL- We are winding down on the initial debris removal process and transitioning into the next phase of the rebuilding of Beaver Crossing. In the next few months, we will have several agencies come in and assist us with this process or additional debris removal. The amount of homes that needed to come down is overwhelming at this point but thanks to Rubicon and the Methodist Disaster Service we are getting a handle on the demolition.

NON-INSURED – Several families were either not insured or due to extenuating circumstances were underinsured. We had a total of 31 structures that were demolished and over 80% of the town as a whole had damage. We are reaching out to as many organizations that can assist with those who were without insurance those who are now finding out that they were underinsured.

TREES – Over 120 severely damaged trees on public property severely damaged and will need to come down. This does not include trees on private property. At this point we are seeking out organizations that can assist with the private homeowners at no cost.

VILLAGE OFFICE – We are anticipating it is going to take 30 days for the Village to be operational again. For now, the Village will be located in the Fire Hall. Once Roof Pro's has restored the office, I will move back into the office. The phone 402-532-3925 and email villageofbc@windstream.net are operational.
VOLUNTEERS – 1,000's of people have volunteered over the past several weeks. At this point as we start to plan for the rebuilding we are asking that volunteers wait for an announcement for volunteer help. The plan is in 30 days we will most likely need a large push for volunteers to assist with individual homeowners, planting of trees and various other rebuilding projects.