Bed bugs found in Lincoln hotel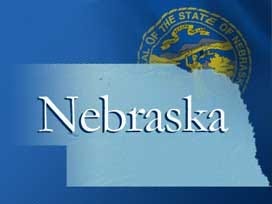 By: Melina Matthes
mmatthes@klkntv.com
The nationwide bed bug problem continues to grow and the County Health Department wants to give you a few tips to protect yourself.
Bed bugs have increased in population 500 percent over the last few years. The Health Department says we should expect to see even more of these tiny pests unless we stop them from hitching a ride.
The oval shaped, reddish brown creature has mad its way all across the United States. They've been found in hospitals, dorm rooms and hotels. A Florida couple recently stayed at a hotel here in Lincoln that they say was infested and they didn't realize there was a problem until their legs started itching.
"We took a nap for about three hours, went out around downtown and came back. My legs were itching all over after the nap. It was about 11:30, we were getting ready for bed, brushing our teeth and that's when we saw a bug crawling on the sheets. I took the bug up to the front desk in toilet paper, he said I'll give you keys to room 106 and we went there. That's when we opened up and saw there were no sheets on the bed, the mattresses were pulled away and it had the bug spray," the couple said.
The hotel, which we're not naming, has since fumigated the rooms and they say they no longer have a bed bug problem. The Health Department has these tips for travelers. "It's a good idea to carry a little flashlight and check to make sure you don't see any evidence of bed bugs and also to store your suitcase in the bath tub overnight," said Nancy Clark with the Lincoln Health Dept.
The Health Department says bed bugs can't crawl up porcelain, so keeping your clothes in the tub better protects you. If you notice a bite, tell someone. "If you do react or you do have bites it's good to report it to the manager because when people travel they do carry them with them periodically and it's good for them to know right away so that they can make sure they treat the room."
One study found that over the counter foggers and bed bombs are not effective at killing bedbugs. The Lincoln-Lancaster County Health Department recommends using heat treatment.