Benefit planned for Dewitt woman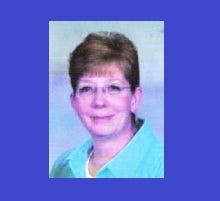 A fundraiser is planned to help Teresa Wollenburg with medical costs.
Proceeds from a benefit set for Saturday, March 31, will help with medical and travel expenses for Teresa Wollenburg, who has chronic inflammatory demyelinating polymeuropathy, an inflammatory disorder of the peripheral nervous system.
The benefit will include dinner, a silent auction and raffle, music and refreshments. It will start at 5 p.m. at the DeWitt Community Center.
Friends of Wollenburg says she is a great woman who has contributed a lot to the community.
If you have donations for the auction, call 402-432-2986 or 402-419-6613 or drop them off at the DeWitt Village Office or RJ's Bar and Grill in DeWitt. Make cash donations at any First State Bank or mail to the bank at P.O. Box 307, DeWitt, 68341.