Benefit held for woman with breast cancer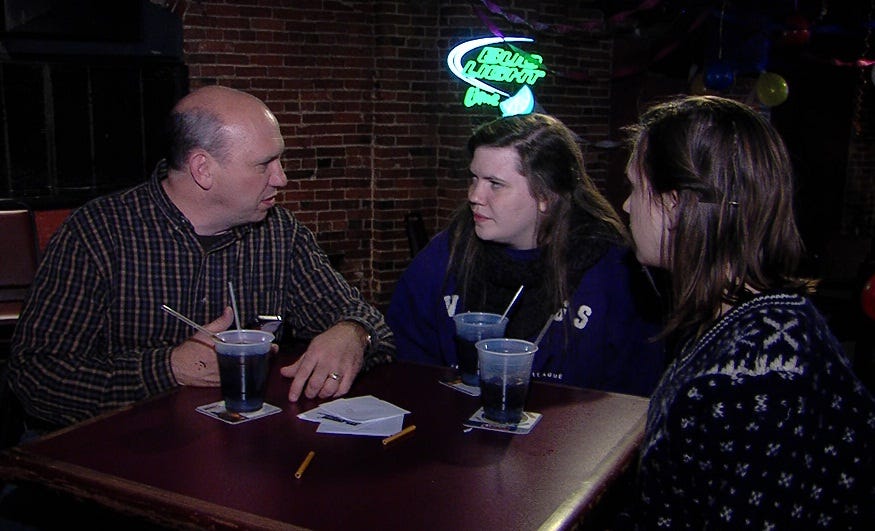 By: Lauren Fabrizi
lfabrizi@klkntv.com
Friends of a Lincoln woman with breast cancer held a benefit Thursday night at Brewsky's in the Haymarket to help out with the family's medical expenses.
Tami McClatchey, wife and mother of three, has been diagnosed with breast cancer, and will undergo a double mastectomy right before Christmas.
So this year's holiday will be very different for her family.
To make sure there are gifts under the Christmas tree, Tami's friends put together a benefit at Brewsky's.
"Tami is just a great person," Mitch Larson said. "She's battling this, and we want to go through it with her."
But Tami's friends said they specifically didn't tell her about the event until just a few days ago, because they said she most likely would have said, 'No.'"
Noelle Jacquot, Tami's close friend from work, said Tami is so used to doing things for others, so the thought of people helping her out is something she isn't used to.
"She's very kindhearted and a major giver," Jacquot said. "She's always there to support everybody else."
About 200 friends and family members were invited to the benefit. People came out for good food, good drinks and just an all around good time Thursday all for only $5 per person.
Jacquot said it's humbling to see the community come together to support what Tami and her family is going through.
"If we could just give a little bit of a glimmer of cheer around the holidays because it's such a special time, and not only for her but her and her family as well," Jacquot said. "That's what it's all about."
If you would like to help out Tami's family, just head to any Westgate Bank branch and donate under the "Tami McClatchey" fund.