Benefit held in honor of 4-year-old Crete boy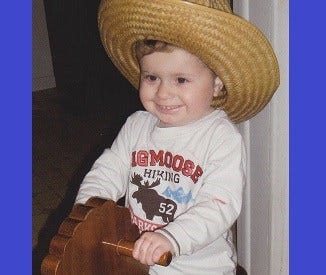 Posted By: Camila Orti
Pat and Annie Malone are still coming to grips with the fact that their 4-year-old son is gone.
"You think that you would fill a swimming pool with years, they just don't stop sometimes," Pat said.
Gary Fritz Malone was born with a rare genetic disorder called methylmalonic acidemia, or MMA. It means he couldn't properly process proteins, wore leg braces for his low muscle tone and was on a restricted diet. The condition also made him more susceptible to illness. Things took a turn for the worse when the boy caught the flu. On January 16th of this year, Fritz's heart stopped in the hospital.
"The whole time we were just, you know, holding on to each other and shaking and wondering what happened," Annie said.
Through the months of hospital stays and doctor's appointments, the Malone's say their preschooler was a joy. His favorite thing in the world was visiting the Lincoln Children's Zoo.
"He was always bouncing around he didn't sit still very often," Annie said.
Sunday, around 200 community members came together at the Bethlehem Lutheran Church in Crete to celebrate Fritz's memory and help the family with medical expenses.
"We just felt like they needed the extra help and they're not ones to ask for help, they're always giving the help," benefit organizer Teresa Hunt said.
Although the Malone's say losing their only child is not getting any easier, they're thankful for the time they had with Fritz.
"We always said he's our alpha and omega, our beginning and end," Annie said, "he was everything and still is, he will always be everything."
Annie and Pat say they spent 84 days at Children's Hospital in Omaha last year. They say several of Fritz's doctors and nurses made the trek to Crete to attend the benefit.
If you'd like to donate, you can send a check to the Bethlehem Lutheran Church, Hawthorne Avenue and 8th Street, Crete, NE 68333.