Benefits for veterans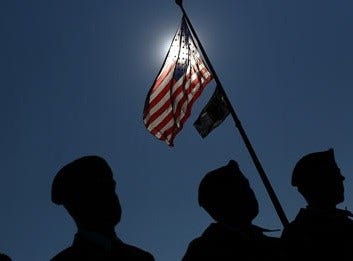 By: KLKN Newsroom
LINCOLN, Neb. (AP) Gov. Pete Ricketts has signed a bill to extend educational benefits to veterans and their spouses, despite concerns that it could contradict Nebraska's same-sex marriage ban.
The Republican governor announced his decision Friday in a letter to lawmakers. The bill was passed to comply with congressional mandates so veterans can collect federal education benefits.
Ricketts says he agrees with the bill's goal, but is concerned about federal guidance that suggests states have to recognize same-sex marriages to participate in the federal program. He says he'll challenge any efforts to undermine Nebraska's constitution, which defines marriage as between a man and a woman.
Sen. Sue Crawford of Bellevue says her bill was carefully crafted, and she disagrees with the governor but will work with him if a problem arises.