Best of the Class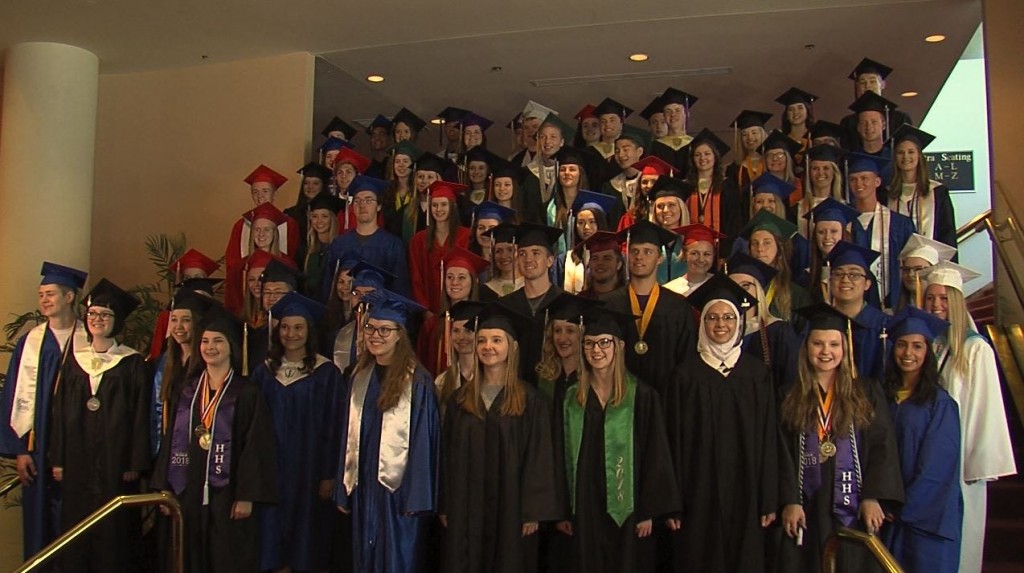 Posted By: Channel 8 Eyewitness News
8@klkntv.com
Some of the brightest seniors in Nebraska were in Lincoln Thursday.

It was our annual Best of the Class.

This was our 15th year doing this special event.
"Its kind of nice to be recognized for academics because all through high school I've been mainly recognized for my athletics and extra curricular activities, but I never get recognized for the academic hard work I put in, so it was kinda nice to have this today," says Brayden Haberman, Centennial High School.
Students who graduated at the top of their classes were honored at the Lied Center.
They're from communities across our viewing area.
Megan Conway and Rod Fowler co-emceed the event.
As you might imagine, the kids are excited about their future.
"Its been busy just to say the least. You have to work hard every single week, without even stopping even in the summer. You have to stay busy sometimes. It has been a long 4 years," says Harrison Hall, Lincoln Southeast High School.
Each student was videotaped, and those segments will air at different times on Channel 8 for the next month.
We'd like to thank our sponsors: Raising Canes, Pepsi, Graham Tire and Gordmans.