Best selling author from Lincoln visits hometown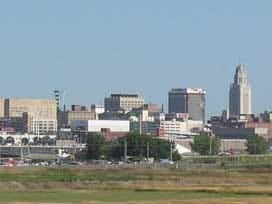 A Lincoln woman who has become a best selling author is on a seven city tour.
Wednesday night, she was in her hometown of Lincoln. Tosca Lee and writing partner, Ted Dekker, were at the south side Banes and Noble signing their latest book.
It's called "Mortal," set in a terrifying, Medieval future. It's a follow-up to the New York Times bestseller called, "Forbidden." The two say it's been a great experience writing together.
"There's a lot of talking, a lot of writing and rewriting. It takes twice as long, but it's totally worth it. There's a lot of refinement before it gets finished," said Dekker.
For more information, go to www.thebookofmortals.com.