Bidding for lunch with Buffett sees slow start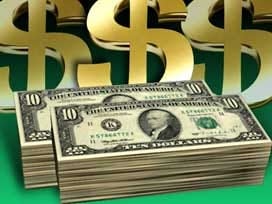 Bidding for lunch with Omaha billionaire Warren Buffett has gotten off to a slow start. The annual lunch auction started Sunday evening with a $25,000 minimum bid on eBay.
But no bids had been placed by 9 a.m. Monday morning. The meal's final price won't be set until the auction closes Friday at 9:30 p.m. CDT. The bids benefit the Glide Foundation, which provides social services to the poor and homeless in San Francisco.
Last year, Canadian investment firm Salida Capital paid $1.68 million to dine with the Berkshire Hathaway CEO. In 2008, a Chinese investment fund manager paid $2.11 million _ the most expensive charity item eBay had ever sold.
The Smith and Wollensky restaurant in New York will again host the lunch.