Big 10 announces 2013 2014 football schedule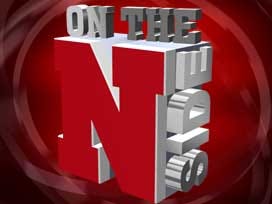 Big Ten Football Championship Games set for December 7, 2013, and December 6, 2014
Park Ridge, Ill. – The Big Ten office announced the conference schedules for the 2013 and 2014 football seasons today, as approved by the Big Ten Directors of Athletics in March, culminating with the Big Ten Football Championship Games on December 7, 2013, and December 6, 2014 at a site to be determined.
2013 Nebraska Schedule 2014 Nebraska Schedule
Sept. 28 Bye Sept. 27 Bye
Oct. 05 Illinois Oct. 04 At Northwestern
Oct. 12 At Purdue Oct. 11 Penn State
Oct. 19 Bye Oct. 18 At Illinois
Oct. 26 At Minnesota Oct. 25 Bye
Nov. 02 Northwestern Nov. 01 Minnesota
Nov. 09 At Michigan Nov. 08 Michigan
Nov. 16 Michigan State Nov. 15 At Michigan State
Nov. 23 At Penn State Nov. 22 Purdue
Nov. 30 Iowa Nov. 29 At Iowa
Dec. 07 (Big 10 Championship) Dec. 06 (Big 10 Championship)
The 2013 Big Ten season begins on Sept. 28, with a Legends Division matchup between Iowa and Minnesota and a Leaders Division contest between Ohio State and Wisconsin. The 2014 Big Ten campaign begins on Sept. 27, with a pair of cross-division games, including Michigan of the Legends Division playing at Indiana of the Leaders Division, and Minnesota of the Legends Division traveling to face Penn State of the Leaders Division. In both 2013 and 2014, the last nine weekends of Big Ten action will consist of four, five or six conference games, culminating with all 12 teams in action each of the final two weekends. The 2013 and 2014 football seasons are 14 weeks long, which means teams will play 12 games and each school will receive two bye dates during conference play.
The Big Ten football division alignments include the Legends Division featuring Iowa, Michigan, Michigan State, Minnesota, Nebraska and Northwestern, and the Leaders Division featuring Illinois, Indiana, Ohio State, Penn State, Purdue and Wisconsin. Each school will play the other five schools within its division and will also face three teams from the other division, including one cross-division matchup guaranteed on an annual basis. The guaranteed cross-division matchups are Iowa-Purdue, Michigan-Ohio State, Michigan State-Indiana, Minnesota-Wisconsin, Nebraska-Penn State and Northwestern-Illinois.
The champions of the Legends Division and the Leaders Division will meet in the Big Ten Football Championship Game on the first Saturday of December, with the winner earning the Big Ten Championship and a chance to play in the Rose Bowl Game or Bowl Championship Series National Championship Game. The inaugural Big Ten Football Championship Game will be played in prime time on December 3, 2011, at Lucas Oil Stadium in Indianapolis, while the second Big Ten Football Championship Game is scheduled for Dec. 1, 2012, at a site to be determined. FOX Sports will serve as the official broadcast partner of the 2011-16 Big Ten Football Championship Games.
The Big Ten will hold the 2011 Football Media Days and 40th annual Kickoff Luncheon on Thursday and Friday, July 28 and 29, at the Hyatt Regency McCormick Place and McCormick Place Convention Center in Chicago, featuring all 12 head coaches and some of the nation's top returning players. The 116th season of Big Ten football kicks off Thursday, September 1, when Wisconsin hosts UNLV. The conference's other 11 teams open action on Saturday, September 3.