Big 10 Network and DISH still negotiating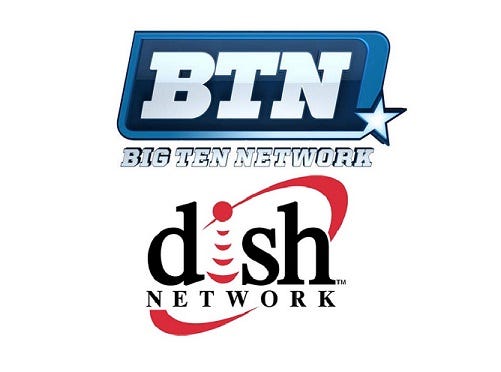 Posted By: Ashley Harding
aharding@klkntv.com
Some Husker fans might have a frustrating football Saturday if the two companies don't reach an agreement soon.
There's a good chance DISH Network customers won't be able to watch the Nebraska – Idaho State Saturday afternoon.
As of now, the Big Ten Network (BTN) and DISH haven't made any decisions about a new contract. If one isn't reached soon, the Nebraska game along with six other Big 10 games will not be shown.
Officials say a deal was reached a couple of weeks ago, but didn't work out.
Dave Shull, senior vice president of Programming for DISH released the following statement Friday morning:
"DISH will continue to work diligently around the clock in good-faith negotiations with Fox, part owner of Big Ten Network. We hope they will adopt a more reasonable attitude in regard to the price they want to charge, so we can make that channel available to DISH customers again.
"Big Ten Network was demanding that DISH pay programming fees at least a third higher than any other major distributor. Such an increase would equate to more than DISH pays per subscriber for NFL Network, MLB Network, NBA TV, NHL Network and Golf Channel combined, and would result in unreasonable monthly fees for DISH customers."
The game will still be available on DirecTV and Time Warner Cable. A call into BTN has not yet been returned.