Big crowds create parking problem at Nebraska fair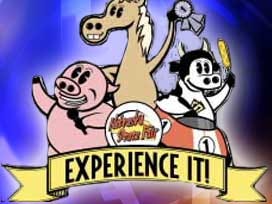 As the second Nebraska State Fair at its Fonner Park location in Grand Island was winding down, officials were looking ahead at solving problems for next year. Atop the list was transportation and parking. With nice weather abounding and a Willie Nelson concert on the schedule, fairgoers soon filled overflow lots on Sunday.
State Fair Board chairperson Jana Kruger says the JBS Swift Plant let fairgoers use shuttles from its big parking lot. But fairgoers complained about waiting lines for shuttles and about the lines at the fair entry gates.
Kruger says the crush of people was a great problem to have. But Kruger also says the parking and transportation problems will be worked on so they won't recur next year. The fair run ended on Monday.