Big team effort in standoff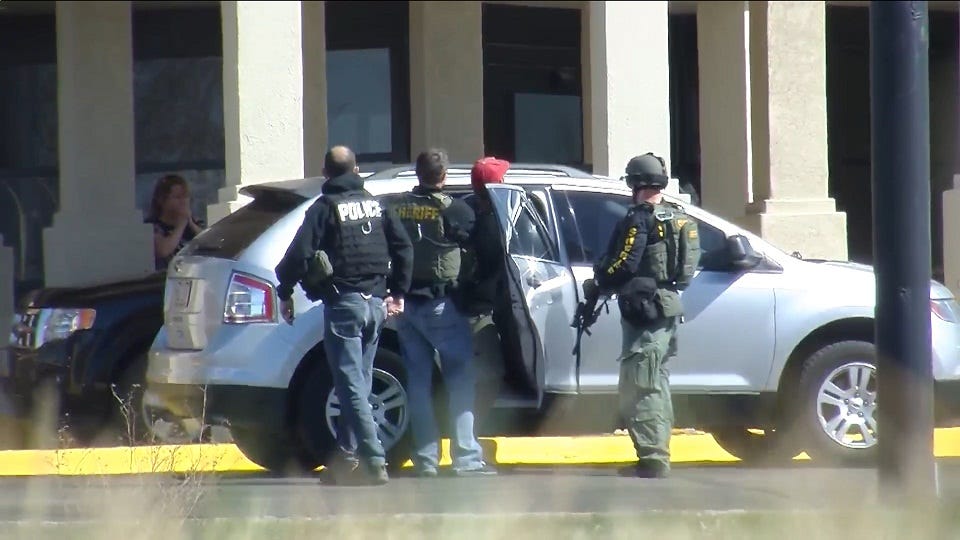 By: Lauren Fabrizi
lfabrizi@klkntv.com
Chief Deputy Jeff Bliemeister of the Lancaster County Sheriff's Office said the peaceful ending to Thursday's standoff was the result of a team effort.
The scene was intense to say the least at the Quality Inn in northwest Lincoln.
Snipers were in place, K-9 units ready to move in, officers surrounded the building, even Lincoln Fire and Rescue was there.
It's the Metro Area Fugitive Task Force, made up of Lincoln Police officers, county deputies and U.S. Marshall Service members. They were keeping an eye on Jeremiah Burkhart, who was wanted on a warrant and had barricaded himself in one of the rooms.
Chief Dep. Bliemeister said in a situation like this, communication among all the different agencies is essential.
"Every single Lincoln Police officer, Sheriff's deputy, U.S. Marshall's employee that is there is on the same radio channel, and communication is seamless," Bliemeister said.
The Lancaster County sheriff said Burkhart's estranged wife, who has a protection order against him, saw him at the hotel and notified police.
The standoff ended peacefully in Burkhart's and another man's arrests, but not before SWAT team members had to be brought in.
Many people also wondered what their tan truck was for. Bliemeister said it was brought in as a precautionary measure, because Burkhart threatened to harm with a firearm.
"It provides not only concealment, but some ballistic protection for our troops," Bliemeister said.
Bliemeister said it's not uncommon for the Metro Fugitive Task Force to work together in situations like this. He said they train together so that tactics can easily be put in place in times of emergency.
"I do want to thank members of LPD, LFR, and the U.S. Marshall Service because it showcased our working relationships and how successful they can be in instances like this," Bliemeister said.
Bliemeister said the task force serves warrants all the time, but he said situations where suspects barricade themselves happen only a couple times a year.