Big Ten Announces Huskers 2016-17 Conference Schedule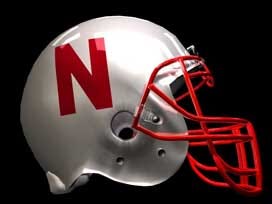 By Sports
Sports@KLKNTV.com
The Big Ten Conference announced the conference football schedules for the 2016 and 2017 seasons on Thursday morning. The schedules for those two seasons were recently approved and are the first to feature nine-game conference schedules.
Beginning in 2016, Nebraska will play each of the six other schools in the West Division, along with three rotating opponents from the East Division. The West Division consists of Nebraska, Illinois, Iowa, Minnesota, Northwestern, Purdue and Wisconsin. The East Division includes Indiana, Maryland, Michigan, Michigan State, Ohio State, Penn State and Rutgers.
Nebraska will open the 2016 conference schedule on Oct. 1 against Illinois at Memorial Stadium. Nebraska will also welcome West Division foes Purdue (Oct. 22) and Minnesota (Nov. 12) to Lincoln, while traveling to Northwestern (Oct. 8), Wisconsin (Oct. 29) and Iowa (Friday, Nov. 25). In cross-division games, Nebraska will travel to Indiana (Oct. 15) and Ohio State (Nov. 5), while playing host to Maryland (Nov. 19) at Memorial Stadium. The 2016 matchup at Indiana will mark the first time the schools will square off as Big Ten opponents, while the visit from Maryland will be the first-ever meeting between the two schools.
Nebraska's 2017 schedule will feature cross-division matchups in Lincoln with Rutgers (Sept. 23) and Ohio State (Oct. 14), while Nebraska will travel to Penn State on Nov. 18. In West Division matchups, Nebraska will host Wisconsin (Oct. 7), Northwestern (Nov. 4) and Iowa (Nov. 24), while traveling to Illinois (Sept. 30), Purdue (Oct. 28) and Minnesota (Nov. 11).
With Thursday's announcement of the 2016 and 2017 schedules, Nebraska's Big Ten schedules for 2013 to 2017 are finalized. The Big Ten announced the 2014 schedule in May and the 2015 slate in early June.
2016 Nebraska Big Ten Schedule
Oct. 1 Illinois
Oct. 8 at Northwestern
Oct. 15 at Indiana
Oct. 22 Purdue
Oct. 29 at Wisconsin
Nov. 5 at Ohio State
Nov. 12 Minnesota
Nov. 19 Maryland
Nov. 25 at Iowa
2017 Nebraska Big Ten Schedule
Sept. 23 Rutgers
Sept. 30 at Illinois
Oct. 7 Wisconsin
Oct. 14 Ohio State
Oct. 21 BYE
Oct. 28 at Purdue
Nov. 4 Northwestern
Nov. 11 at Minnesota
Nov. 18 at Penn State
Nov. 24 Iowa
(Courtesy: NU Media Relations)