Big Ten Honors Husker Pair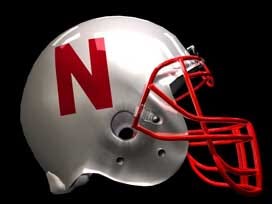 Posted by: Sports
A pair of Huskers standouts were recognized by the Big Ten Conference for their performances last Saturday. Sophomore Ameer Abdullah was named the Big Ten Special Teams Player of the Week, while Imani Cross was named the Big Ten Freshman of the Week.
Abdullah returned an Idaho State punt 81 yards for a touchdown in Saturday's win, marking the Huskers' first punt return for a score since 2010. He accounted for 129 all-purpose yards and two touchdowns in Nebraska's 73-7 win. It is the second time that Abdullah has received the Big Ten Special Teams honor.
Cross is honored for the first time in his career following his 100-yard effort in Saturday's win, finishing with 100 yards and a score on 12 carries. He added Nebraska's final score on a 20-yard run in the fourth quarter, becoming the first Husker true freshman to crack the 100-yard mark since Rex Burkhead in 2009. He was part of a ground attack that helped the Huskers compile 385 rushing yards against Idaho State.
The Huskers return to action on Saturday night when they host the Wisconsin Badgers at 7 p.m. The game will be televised nationally on ABC and also carried on the Husker Sports Network.