Big Ten Men's Basketball Tournament Bracket Announced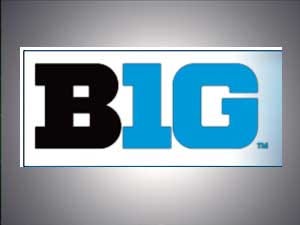 Posted By: Sports
Sports@klkntv.com
Courtesy: BIG Ten
Rosemont, Ill. – Purdue, Wisconsin, Maryland and Minnesota are the top four seeds in the 2017 Big Ten Men's Basketball Tournament, the conference office announced on Sunday night. The 20th annual event will be contested from March 8-12 at Verizon Center in Washington D.C.
After winning the outright Big Ten Championship with a 14-4 conference record, Purdue is the tournament's top seed and will open play at Noon ET on Friday. Maryland and Wisconsin completed the season with a 12-6 conference record. Based on conference tiebreaking procedures, the Badgers are the No. 2 seed and the Terrapins claimed the No. 3 seed. Wisconsin opens play in the quarterfinals at 6:30 p.m. ET on Friday, while the Terrapins will get underway at approximately 9 p.m.
Minnesota wrapped up the Big Ten season with an 11-7 conference record after winning eight of its last nine games. The Gophers will begin play in the quarterfinals on Friday at approximately 2:30 p.m.
Iowa, Michigan, Michigan State and Northwestern all ended the season with a conference record of 10-8. Based on conference tiebreakers, the Spartans are the No. 5 seed, followed by sixth-seeded Northwestern, No. 7 Iowa and eighth-seeded Michigan.
Illinois finished 8-10 in conference play, and is the No. 9 seed. Indiana and Ohio State both finished the conference season with a record of 7-11. The Hoosiers earned the No. 10 seed based on conference tiebreakers. Ohio State enters the tournament as the No. 11 seed.
Nebraska and Penn State wrapped up the conference season tied with a 6-12 record. The Huskers claimed the No. 12 seed through conference tiebreaker procedures, while Penn State represents the No. 13 seed. Rutgers (3-15) will be the No. 14 seed.
All-session tickets currently remain available at the Verizon Center box office, Ticketmaster.com or charge by phone at 800-745-3000. Single-session tickets will go on sale beginning at noon ET on Monday.
For more information, including a full bracket, ticket and lodging information, go to bigten.org. The complete tournament bracket, including game times and television information, is attached as a PDF.