Big Ten, PAC-12 Suspend Collaboration Expansion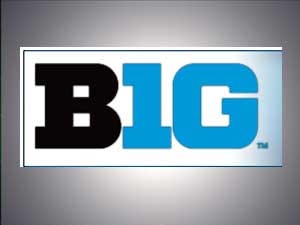 Statement from Pac-12 Conference Commissioner Larry Scott:
"After extensive deliberation and consultation with member institutions, television partners and others, the Pac-12 and Big Ten have decided not to pursue the previously announced plans for enhanced scheduling collaboration across all sports at this time. While we continue to value our close relationship, particularly our partnership in the Rose Bowl, the Pac-12 came to the conclusion that it's in our best interests to maintain our nine-game conference schedule and maximum flexibility in out-of-conference scheduling. Thus, the Pac-12 decided not to lock into the proposed mandatory 12-game schedule in football."
Statement from Big Ten Conference Commissioner James E. Delany:
"We are disappointed to announce today that the Big Ten Pac-12 strategic collaboration announced jointly in December 2011 unfortunately will not be consummated. We recently learned from Pac-12 Commissioner Larry Scott that the complications associated with coordinating a non-conference football schedule for 24 teams across two conferences proved to be too difficult. Those complications, among other things, included the Pac-12's nine-game conference schedule and previous non-conference commitments.
"A great effort was made by both conference staffs to create football schedules that would address the variety of complexities, but in the end, we were just not able to do so.
"While everyone at the Big Ten is disappointed by the news, we look forward to continuing the historic partnership that we have with the Pac-12 and to working together on other matters in the future."