Big XII meetings end in Kansas City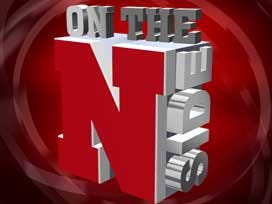 Friday was the final day for the Big XII spring meetings in Kansas City. There were some decisions made Friday.
Just not related to any possible conference realignment. In football, the Big XII title game looks like it may stay in Dallas for the next three years. Commissioner Dan Beebe says he will discuss the possibility of holding it at Cowboys stadium in Dallas.
The Big XII men's basketball tournament will be held in Kansas City from 2012 through 2014. The women will be in KC as well in 2012 and 2013. The Big XII baseball tournament will remain in Oklahoma City.
The Pac–10 is still in the mix with their alleged reports. Their meetings are this weekend. The Big 10 school Presidents will meet Sunday in Chicago.