Bill attempts to make discrimination laws universal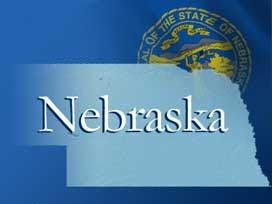 By: Ashley Harding
aharding@klkntv.com
The main goal with this bill is to make discrimination laws universal statewide. Some are opposed to the measure because in Nebraska sexual orientation is not viewed as a protected class.
The hearing brought in several supporters, but more opponents. At times, some of the testimony became pretty passionate. At a time when several states around the country seem to be moving toward more gay-friendly legislation.
There's a proposed law in Nebraska which some say could create a standstill. "If you were born or naturalized of this country then you have the right to life, liberty, and property with due process and equal protection under the law. Right now, we have a class of citizens who are not being protected as they should be," said Ben Gray, an Omaha City Councilman.
Gray has written an ordinance which would allow gays and transgenders to file complaints with the city if they thought they were being discriminated against. This bill, if it were to pass, would stop such city rules from going through. It requires that all changes made to the group of protected classes must be made at the state level, not through any city or county.
"If adding or removing a protected class is the right thing to do, it is the right thing to do border to border across Nebraska in my mind," said Senator Beau McCoy.
Some supporters say having a uniform rule would make things easier for businesses with multiple locations, and some say letting cities make their own rules could get out of control.
"Maybe people with tattoos or body piercing should be protected. Maybe gambling addicts, I don't know. You can imagine a city taking that on as a cause and saying 'we need to protect these people,'" said John Chatelain with the Statewide Property Owner's Association.
Opponents have a suggestion for Senator McCoy. "By asking him to return to the next Legislative session and bring in a bill that would include sex orientation and gender identity in our state non-discrimination law," said Doreen Moritz, part of the Standing on the Side of Love campaign.
The bill must first be approved by the committee and from there it could go to the floor for debate.