Bill could increase breast cancer outcomes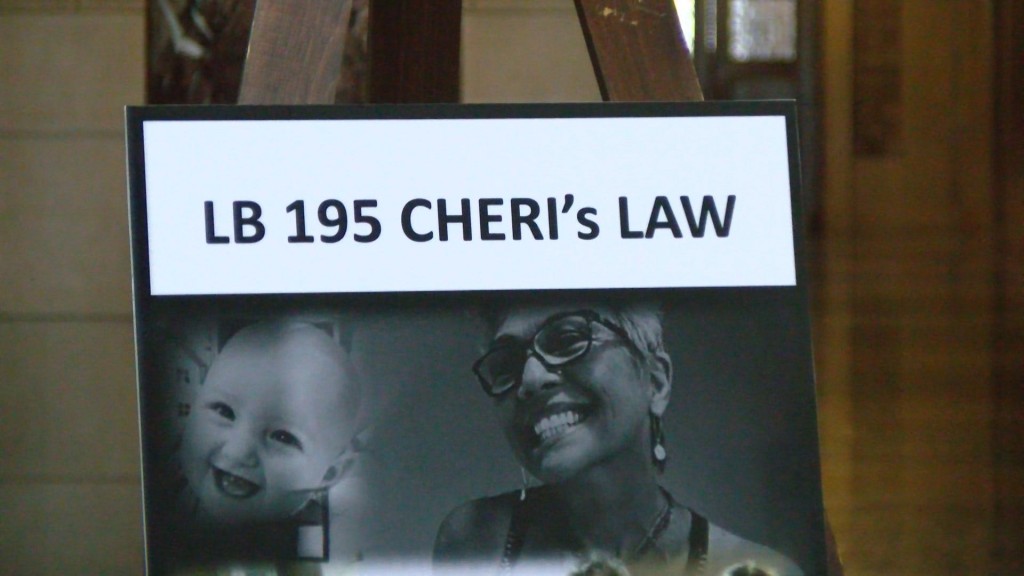 Posted By: Kelsey Murphy
8@klkntv.com
"Cheri was like no other woman to me," Bill Roth, Cheri's husband, said.
Bill Roth remembers his wife, Cheri.
After 15 years of regular mammograms, doctors diagnosed her with stage four breast cancer, but it was too late, she died 17 months later.
Cheri, along with 40% of women in the United States, had dense breast tissue.
If you have it, you're at a greater risk of cancer going undetected during examinations.
"Had Cheri been notified of her dense breast tissue and discussed additional screening options to her monogram her cancer would have been most likely diagnosed at an earlier stage," Sen. Joni Craighead, District 6, said.
Breast Cancer survivor Dr. Nancy Cappello is the executive director and founder of "Are You Dense."
She describes the tissue as a cloud.
It makes reading annual mammograms and spotting irregularities difficult.
"As the density of the breast tissue increases the reliability of the mammogram plummets," Cappello, said.
Senator Joni Craighead is introducing a bill that would clear up the hazy diagnosis.
LB 195 would require all health care facilities that provide mammograms to include summaries of the patient's individual breast tissue. It's a summary that is noted on reports, but not always shared with the patients.
It happened to Dr. Cappello.
"My doctors said to me it's not the standard of care, that's not fair," Cappello, said.
It happened to Cheri.
"I don't know if it would have saved her life, having that information just 9 moths prior with a normal mammogram, but, I do know she was not allowed to make that decision on her next course of action until it was stage four and too late," Roth, said.
The bill does not include an insurance policy; it is strictly a request for open communication.