Bill to free Nebraska motorcyclists from helmet law advances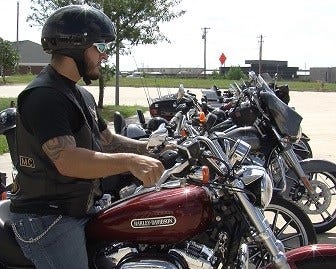 Posted By: KLKN Newsroom
8@klkntv.com
LINCOLN, Neb. (AP) A bill to repeal Nebraska's mandatory helmet law for motorcyclists will be debated by the full Legislature.
The eight-member Transportation and Telecommunications committee voted 6-2 on Thursday to advance the measure by Senator Dave Bloomfield of Hoskins.
Committee members added an amendment that would still require riders younger than 21 to wear helmets.
Lawmakers have tried to repeal the 1989 helmet law since it was went into effect, saying motorcyclists have a right to choose on matters of personal safety.
A similar measure advanced to first-round debate last year, but failed to gain enough votes to break a filibuster.
Bloomfield has designated the measure his priority bill, increasing the odds that lawmakers debate it this year.
The bill is LB31.