Bill to legalize medical marijuana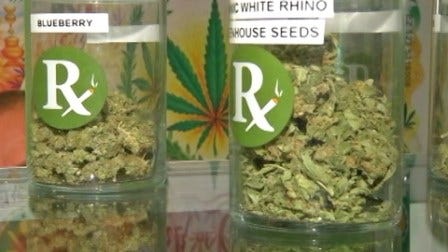 posted by: Laurann Robinson
Today a hearing was held to legalize medical marijuana in the state. The hearing room was so full they had to open other rooms for the overflow crowd today. Most of the people in attendance were there hoping this bill gets passed.
Teresa Moberly, says she's tried dozens of medications for her daughter, who among other things, suffers from epilepsy, but nothing has helped. She says, "She's been on 20 different medications. And she still continues to have seizures. And any one of them can take her life."
That's why Moberly wants to try medicinal marijuana.
And so does Audrey Thompson, a mother from Norfolk. She says since medical cannabis is outlawed, she's never even had the opportunity to see if it would even help her symptoms.
"The research is there. And if we were just to be allowed as patients to make a choice. It's not to say that it would be the right choice for everybody, but I believe that as a Nebraska voter and a Nebraska taxpayer, that I reserve the right to have a choice in my medical treatment," said Thompson.
Senator Tommy Garrett of Bellevue is looking to make medical pot legal in the state, and says having this issue touch someone within his own family allows him to feel the pain of some other advocates.
"It comes from family members quite honestly, if you would have asked me a year ago if I would have brought such a bill, I would have never thought i would have done this," said Senator Garrett.
But Attorney General Doug Peterson says he's not convinced that this bill is a good idea. "Currently, Senator Garrett's bill is the classic Colorado bill, which has absolutely no restraints on it, virtually no restraints on it. You will find, unfortunately, doctors who will give those prescriptions based upon virtually nothing," he said.
Attorney General Doug Peterson also said a major focus of his is to wait for the FDA to approve medical marijuana before the state allows it. We'll have to see if this bill makes it out of committee..