Bill to lower taxable value of farmland stalls in committee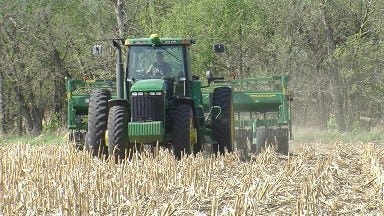 Posted By: KLKN Newsroom
LINCOLN, Neb. (AP) _ A bill that would have lowered the taxable value of Nebraska farmland has stalled in committee, but business owners could see a cut.
The Revenue Committee advanced a bill Wednesday that would create a tax exemption for equipment, furniture and other personal property used by businesses.
Sen. Mike Gloor of Grand Island says some of the benefit would go to Nebraska farmers who pay taxes on tractors, combines and other equipment, without rewarding out-of-state landowners.
The committee rejected a bill that would have reduced the taxable value of farmland from 75 percent to 65 percent.
Opponents say the bill, a major priority of farm groups and Gov. Pete Ricketts, would shift the property tax burden to residential homeowners and would likely prompt school districts to raise their levies.