Bill would exempt Nebraska public power from record requests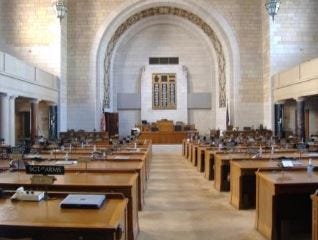 Posted By: Channel 8 Eyewitness News
8@klkntv.com
LINCOLN, Neb. (AP) _ Lawmakers have advanced a bill that would exempt Nebraska's public power districts from open-records requests when the information sought could help their competitors.
Lawmakers advanced the bill 42-2 on Monday to the second of three required votes.
Supporters of the bill say it's wrong to ask districts to share information that could harm them.
Sen. Tom Brewer, of Gordon, says he's concerned the bill would lead to less transparency within a public agency.
The Nebraska Supreme Court last month ordered the Nebraska Public Power District to disclose records that show the cost of generating electricity at specific facilities.
The measure that advanced would also significantly increase the amount poachers pay if they're caught hunting restricted wildlife and would raise the per diem for Oil and Gas Conservation commissioners.