Bioness Device Demonstration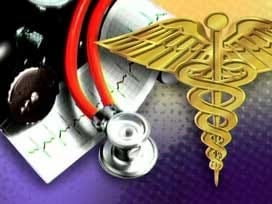 Dean Lesoing is the everyday Nebraska farmer. But, everyday for the past 12 years, he's been living with MS.
It's an autoimmune disease of the brain and spinal cord and it'staking away his ability to walk.
But he says, maybe not for long, because of a device called the Bioness 1300. "I look at every device as something to enhance mobility and to allow me to keep doing the things i've always done with maybe a little greater ease. and i think this allows me to do it.
The Bioness l300 is worn below the knee and sends electric messages through the nerves which then stimulates the leg muscles to lift the foot accordingly.
Some people with MS, spinal cord injuries, cerebral palsy and also stroke victims often lose their ability to walk.
Brad Rosenberger, with the Nebraska Orthotics and Prosthetics says, "it's exciting when we can see something like this that offers an opportunity to regain momentum, regain mobility keep functioning at as high of level as they can."
And for a man who used a walker to enter the demonstration, it looks like Lesoing is gaining those benefits, even after his very first trial run. "This might allow me to do some things and the longer I can keep walking, the better."
The Nebraska Orthotic and Prosthetic services will host two more free seminars for the device on October 14th at Cornhusker Bank near Lowes on the Southeast side of Lincoln at 9:30 AM and again at 1:30 PM.
Visit www.bioness.com for more information.