Blackshirts Amped for Bridgford, Golden Eagles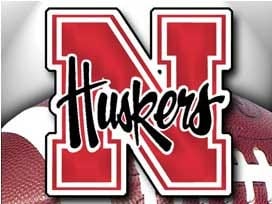 Posted By: Sports
The Nebraska football team continued its week of preparation for Saturday's game against Southern Miss on Tuesday afternoon. The team practiced in full pads for just over two hours inside the Hawks Center and outside at the Ed and Joyanne Gass Practice Fields.
Defensive Coordinator John Papuchis addressed the media after practice, initially focusing on the similarities between Southern Miss quarterback Allen Bridgford and Wyoming quarterback Brett Smith.
"Allen Bridgford and Brett Smith are both big, strong-armed guys," Papuchis said. "I've been impressed with the way Bridgford throws the ball, and I walked away very impressed with Smith as well. We're still doing some research on Bridgford from his time back at Cal, but I'd say he's somewhat similar to Smith."
Papuchis was pleased with the way that some of his younger players played, such as freshman linebacker Josh Banderas, in their first action at Nebraska.
"Last week, the plan was to get Josh Banderas in a little bit more than we did," Papuchis said. "The game wasn't ever comfortable enough to make us that eager to put in a freshman, but we kind of bit the bullet in the fourth quarter and said it was time to get him out there. He played well, and we have a lot of confidence in him, whether we're up 16 or up three like we were at the end."
Although the impact of freshmen like Banderas was noticeable, Papuchis also mentioned his desire to get junior linebacker Zaire Anderson more reps against Southern Miss on Saturday.
"With Wyoming being a four-wide personnel team, the initial thought was that we were going to play a lot more dime, which made Mo Seisay a lot more involved," Papuchis said. "I'd like to see Zaire Anderson play a bigger role this week, but that's going to be dictated by what kind of personnel groupings we see from Southern Miss."
Finally, Papuchis noted the difficulties of scouting opponents in openers and his belief that the defense is more prepared for Saturday's game against Southern Miss.
"Openers are always somewhat tricky in college football," Papuchis said. "You run the fine line between preparing too much and overwhelming your guys with information and not preparing enough, leaving a lot of guesswork. We did some things on defense that they had never seen before, and they did some things on offense we had never seen before. We have a little bit more film on Southern Miss, and we have a better base idea of who they are."
Nebraska will hit the practice field again on Wednesday as the team moves closer to its second game of the season. NU will face Southern Mississippi on Saturday at 5 p.m. CT. The game will be broadcast nationally on the Big Ten Network. Check back here at Huskers.com for updates.
Source: UNL Media Relations