Blackshirts delivering in crunch time a sign of Husker growth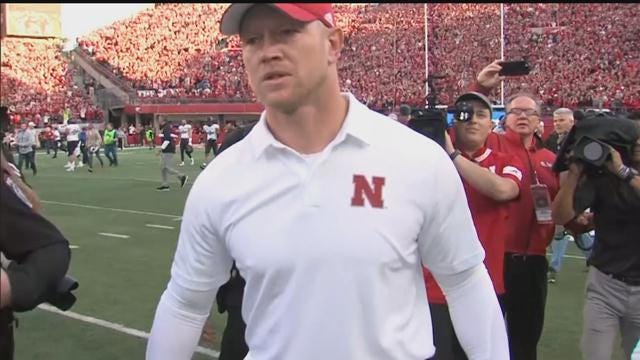 jkoller@klkntv.com
Defensive Coordinator Erik Chinander says the blackshirts delivering in crunch time is a sign of Husker football growth. WATCH:
"Other than the drive in the third quarter, it was good to have your back against the wall a bit and stand up tall and hold that thing off," Erik Chinander said. "Fighting four quarters of defense is always good. Keeping them out of the end zone for a good part of the game is good. Getting a turnover when things matter, I mean that's a huge play in the growth of a team and a defense to make a big play when it matters. Not just make one when you're up 43-8 or whatever, but there's a lot of growth within the unit and a lot of growth in the team."
"Before this I would have never expected to win a 9-6 game or a 13-10 game, but a lot of credit to Coach Chinander and the rest of the D staff there's definitely been some vast improvement and the majority of the time this year, I've been really pleased with their play," Scott Frost said.