Blanske leads Huskers on WGym Senior Day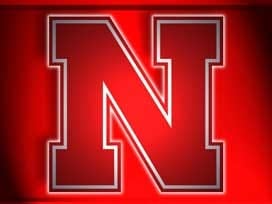 Posted By: Sports
sports@klkntv.com
Story Courtesy: Nebraska Athletics
Lincoln – Senior Hollie Blanske won the all-around title with a score of 39.600 as the 15th-ranked Nebraska women's gymnastics team took down Utah State on Senior Day by a score of 197.350-195.750 in front of 1,400 fans at the Devaney Center on Sunday afternoon.
Nebraska's team score of 197.350 was its highest this season. Following the win, the Huskers (11-3) honored seniors Madison McConkey and Blanske for their efforts and contributions to the Nebraska program.
"They were both able to have a good day," Nebraska Coach Dan Kendig said. "Hollie bookended 9.95s in vault and floor and Madison had the best beam routine she's ever had in competition. They both did what they were supposed to do."
Hollie Blanske won her third vault title of the season with a career-high-tying score of 9.95. Catelyn Orel and Grace Williams shared the bars title, as each tied a career-high of 9.925. The title was the third bars title of Williams' career, while Orel picked up the first event title of her career.
Williams, Danielle Breen and Jennie Laeng shared the balance beam title with scores of 9.875, while Blanske won floor exercise with a score of 9.95.
"What a great team win today," Kendig said. "We've got to go into the gym this week with the attitude that we're going to get even better next week (at the B1G Five Meet) in Columbus."
Rotation One: Nebraska began the afternoon on vault and posted a season-high score of 49.275. Blanske led the way with a 9.95, tying her career high. Danielle Breen and Jennie Laeng both tied season-high scores of 9.875. Sienna Crouse tied her career high with a 9.80 and Ashley Lambert tied a season high with a 9.775 for the Big Red.
The Aggies started the competition on the uneven bars and posted a 49.200. Bailey McIntire led Utah State with a score of 9.90.
Rotation Two: The Huskers rotated to bars for their second rotation and hit another season high with a score of 49.475. NU's team score on bars was tied for fifth in Bob Devaney Sports Center history and tied for ninth in team history. Catelyn Orel and Grace Williams both hit career-high scores of 9.925 to lead Nebraska. Blanske, Breen and Lambert each posted a 9.875 to help the Husker effort.
USU moved to vault and scored a 48.700, led by Jill Chappel's 9.90.
After two rotations, Nebraska led 98.750-97.900.
Rotation Three: NU moved to balance beam and scored a 49.250. Breen, Laeng and Williams each posted a 9.875 to lead the Huskers. Blanske hit a 9.825, while Madison McConkey scored a 9.80 to round out the Husker scoring.
Utah State performed on floor exercise for its third rotation and scored a 48.875. McIntire led the Aggies with a 9.875.
After three rotations, the Huskers led 148.000-146.775.
Rotation Four: Nebraska closed the afternoon on floor and scored a 49.350. Blanske capped the afternoon with a 9.95 to lead Nebraska. Laeng hit a career-high 9.90, while Crouse and Orel hit a pair of 9.85s for the Huskers. McConkey capped the Husker scoring with a career-high 9.80.
The Aggies finished competition on beam and scored a 48.975, led by Hayley Sanzotti, who scored a 9.875.
The Huskers return to action next Saturday, March 12, at the B1G Five Meet in Columbus, Ohio. The meet is set to begin at 3 p.m. (CT) and will be televised on Big Ten Network. Nebraska will take on Illinois, Maryland, Michigan State and hosts Ohio State in the meet to determine seeding for the Big Ten Championships, which take place March 19 in Lincoln.
Notes:
Nebraska improves to 16-9 all-time against Utah State

Nebraska's team score of 197.350 was a season high

Nebraska set a new season high with a score of 49.275 on vault

The Huskers set a new season high with a score of 49.475 on bars

NU's score of 49.475 on bars is tied for fifth in Bob Devaney Sports Center history.

Nebraska's score of 49.475 on bars is tied for ninth in program history

Hollie Blanske tied her career high with a 9.95 on vault (3 times, last at Rutgers, Jan. 24, 2015)

Blanske won her third vault title of the season and sixth of her career

Blanske tied her season high with a 9.875 on bars (2 times, last at Iowa State, Feb. 21)

Blanske tied her career high with a score of 9.95 on floor (3 times, last vs. Minnesota, Feb. 12)

Blanske tied her career high with a score of 39.600 in the all-around (at Big Ten Championships, March 22, 2014)

Danielle Breen tied her career high with a 9.875 on vault (Feb. 27 at Masters Classic)

Breen tied her career high with a score of 9.875 on uneven bars (at Big Ten Championships, March 21, 2015)

Breen won her second career balance beam title on Sunday

Sienna Crouse tied her career high with a 9.80 on vault (Jan. 23 vs. Rutgers)

Crouse tied her career high with a 9.85 on floor exercise (2 times, last at Masters Classic, Feb. 27)

Jennie Laeng tied her season high with a 9.875 on vault (2 times, last vs. Minnesota, Feb. 12)

Laeng set a career high with a 9.90 on floor

Laeng won her second balance beam title of the season on Sunday

Ashley Lambert tied her season high with a 9.775 on vault (Jan. 16 vs. Penn State)

Lambert set a new career high with a 9.875 on bars

Madison McConkey set a career high with a 9.80 on floor exercise

Catelyn Orel set a new career high with a 9.925 on bars

Orel won her first career event title with a first-place finish on bars

Grace Williams set a new career high with a 9.925 on bars

Williams won her third bars title of the season with her victory on bars

Williams won her sixth beam title of the season and eighth of her career on Sunday
Name

Vault

Bars

Beam

Floor

All-Around

Hollie Blanske

9.95

9.875

9.825

9.95

39.600

Danielle Breen

9.875

9.875

9.875

9.775

39.400

Sienna Crouse

9.80

—

—

9.85

—

Jennie Laeng

9.875

—

9.875

9.90

—

Ashley Lambert

9.775

9.875

—

—

—

Madison McConkey

—

9.775

9.80

9.80

—

Catelyn Orel

—

9.925

—

9.85

—

Megan Schweihofer

9.75

—

9.675

—

—

Grace Williams

—

9.925

9.875

—

—

Team

Vault

Bars

Beam

Floor

Total

Nebraska

49.275

49.475

49.250

49.350

197.350

Utah State

48.700

49.200

48.975

48.875

195.750