Blizzard Clean Up Continues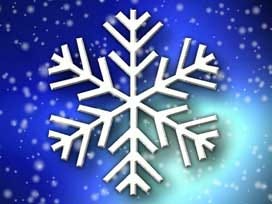 By: Brittany Paris
bparis@klkntv.com
We knew it was coming. Luke Dorris told us to prepare for several inches of snow and blizzard-like conditions. But that does not mean everyone was ready for it.
Some people got up to clean up Thursday morning before the sun even rose.
"We woke up early this morning. It was more snow that I thought there was going to be and it was heavy, too," Rod Termaat, Lincoln. "I did the walk and the driveway and helped out some neighbors, then headed off to work. Now I'm back finishing up what I didn't do."
Termaat even used a special tool that combines a shovel and a snow blower. But even special tools don't make shoveling in freezing temperatures easier.
"It's not enjoyable," said Cheryl Weishahn, Lincoln. "It's really nice to have it done. But, I don't mind it. It's exercise."
Lincoln Public Works was on top of cleaning up the first real snow of the season. But it was hard to keep up with due to the high winds and drifting.
They even got a call asking when they were going to clean roads that had already been plowed.
"We were pretty confident in the weather forecast. We've been tracking them pretty closely," said Scott Opfer, Street Operations Manager. "And seeing it was going to be a pretty significant storm, we made some calls early, earlier than what we've typically done. And trying to be aggressive knowing we've got a lot coming."
Lincoln Public Works is still urging drivers to be cautious on the roads because the rain we saw before the snow has caused icy roads.