Blood Bank Asks For More Donors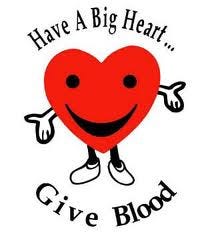 By: Newsroom
8@klkntv.com
Local blood centers are calling donors to action to fix the problem here.
The Nebraska Community Blood Bank needs more donations. They would like to have around 150 pints of each blood type on hand.
In recent weeks, levels have dropped as low as 50 or 60 pints. With the holiday coming up, hospitals fear a blood shortage.
The communications director of the local blood bank wants to remind people how important it is to give…"They are giving another birthday, they are giving another chance at life. They are—they're making a difference. Not just for the patient, but they're making a difference for that patient and their family," Joyce Halvorsen says.
Right now, they're especially in need O–negative and O–positive blood.
For more information on how to donate call 877-486-9414 or visit www.ncbb.org