Blood drive held in honor of Lincoln man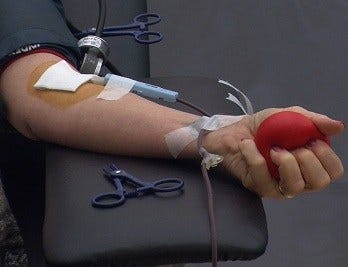 Posted By: KLKN Newsroom
A Lincoln family gave people the chance to show some real heart on Valentine's Day, and give the gift of life.
The Stewart family teamed up with the Red Cross to host a blood drive in honor of Mike Stewart, who passed away last year to cancer. The drive wrapped up at 2 p.m. at the Lincoln Racquet Club on Saturday. Stewart's sister Becky says her brother depended on blood transfusions, and he would've been happy to see so many people willing to donate.
"[It's] not the same because Mike isn't here obviously, but it's very good to see people out and I've thanked everybody that's come in," Becky Stewart said, "I think it's so important, whether I know them or not, that they know that blood is going to go to somebody that needs it."
The Red Cross says around 30 people donated.