BMX Coming to Lincoln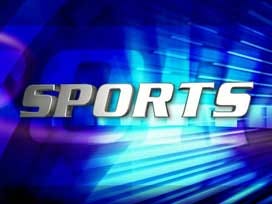 The American Bicycle Association (ABA) will pay a visit to the State of Nebraska the weekend of August 20-22, 2010. Star City BMX, located in Lincoln, Nebraska, will be the site of the ABA BMX Cornhusker Nationals. Star City BMX, operated by Gary Ehlers, is one of three Bicycle Motocross Racing tracks located in Nebraska.
The ABA sanctions 274 racing facilities throughout the United States and Canada. With a membership base of over 60,000, the ABA is the world's largest organizer of BMX racing. "The ABA is pleased to be working with the Lincoln CVB and the great folks at Star City BMX", stated BA Anderson, Chief Executive Officer for the ABA. "The Cornhusker Nationals are sure to attract riders and families from throughout the Midwest."
The ABA National Series is the most prestigious series in the world for the sport of BMX racing. With 27 National events, television coverage on the Versus Network, and total attendance at each event between 4,000 – 20,000, this Olympic sport is a must see for the sports enthusiast. BMX racing can be seen on the Versus Network weekly on Wednesdays at 4:30 p.m. Central Time. The event in Lincoln will feature some of the top amateur riders from around the US and Canada as they chase precious ABA BMX Nationals points. Racing action will begin with the pre-race on Friday evening beginning at 6:00 p.m. The racing will start at 11:30 a.m. Saturday and 8:00 a.m. Sunday.
Star City BMX is located at N. 1st Street & Charleston Street in Lincoln. Weekly practices and races are currently held on Monday and Sunday.
Sunday races are conducted through November 21st

Sign-ups and practice from 1:30 – 2:00 p.m.
Race fees $10
Prizes are Trophies

Practices are held on Monday's from 7:00 – 8:30 p.m. with a $2 practice fee.
For more information on Star City BMX please visit the website at www.eteamz.com/lincolnnebmxtracks/ or call the track hotline at (402) 441-0320.
For more information on bicycle motocross or the American Bicycle Association visit us online at www.ababmx.com or give us a call at 1-800-886-1269.