Bo Pelini Post Game Quotes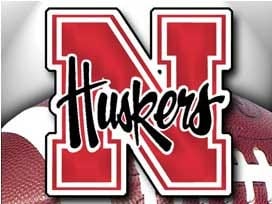 Posted By: Sports
Opening statement before taking questions…
Happy to win the football game; proud of our team. We didn't play our best football out there today in a lot of respects, but it's a tough place to come in and play. I have a lot of respect for the football team we just beat, and we hung in there and I think our team showed a lot of character. We made a lot of mistakes out there, but we hung in there until the end and made enough plays to win the game.
Give Michigan State a lot of credit. It was a fairly sloppy game at times, but at the end of the day, we made enough plays to win the football game and we hung in there, and it's time to get back to work to keep getting better.
On quarterback Taylor Martinez leading Nebraska on the final game-winning drive…
I can't say enough about Taylor [Martinez] and how he played and how he finished that football game. He made some mistakes – but you know, everybody does. But he put the team on his back at the end of that football game and made some plays. He did it with his arm today, with his legs…it shows character like everybody else. One thing about throwing a pick…you know everybody's going to throw interceptions every now and then, but it's how you come back from those situations. I think it's an example of not only Taylor, but the rest of this football team.
On his team overcoming turnovers and referee decisions during the game…
There were some tough calls both ways probably in the football game, and some penalties hurt us at times – obviously a couple turnovers hurt us – but we were able to overcome all that. I wish we could make it easier on us. I'm aging quick. I'm 44 [years old] but I don't know how old I am now after the last couple weeks.
On overcoming mistakes like not capitalizing on drives in the red zone…
I just felt like a couple times during the game we were getting ready to take over the game. It was like we were getting right to the hump, and we couldn't get over the hump. And it took us until 6 seconds left to get over the hump. I was just worried we were going to run out of time. We wasted some opportunities; we had a number of wasted opportunities really on both, and you can't live like that all the time.
On being aggressive offensively on the final game-winning drive…
We knew exactly how we wanted to handle that situation. Obviously I trust Taylor [Martinez] a lot to be able to manage that situation. He understands. We've been through that in practice. We've been there, done that. Talked about it, was able to communicate with him.
(Offensive coordinator) Tim Beck asked me, he said 'What do you want to do? Do you want to play it safe?' I said, 'Let's go win the football game.'
On facing Michigan State running back Le'Veon Bell…
He's a big load now. I think he's a heck of a back. He really is a good football player and I have a lot of respect for him.
On his team converting a fourth down on the game-winning drive…
Yeah, it was a big play. My heart was in my…[he laughs]. I just wanted to see us get the first down, and once again, I kind of put the read out there and Taylor [Martinez] made a good throw and catch, and it kind of kept us going.
On the meaning of this victory to him and his team…
It's right up there. It felt good. Honestly, I'm ecstatic for our kids…the kids on our football team. I've been saying all along: this is a special group; great leadership and tremendous character. These kids want it bad. Like I said, we don't always play as smart as we need to play, but one thing you can't question about the guys in that locker room behind me is their heart. Those kids play with heart. It really means a lot to them; it means something and I think it shows with how they play. It's a cohesive group.
I have a lot of respect for Michigan State, but from my standpoint, we have to be stop being our own worst enemy. We've got to just keep talking about it, working on it, and striving to get better in some of those areas that I think are holding us back from playing with the type of potential I think we're capable of.