Bond Issue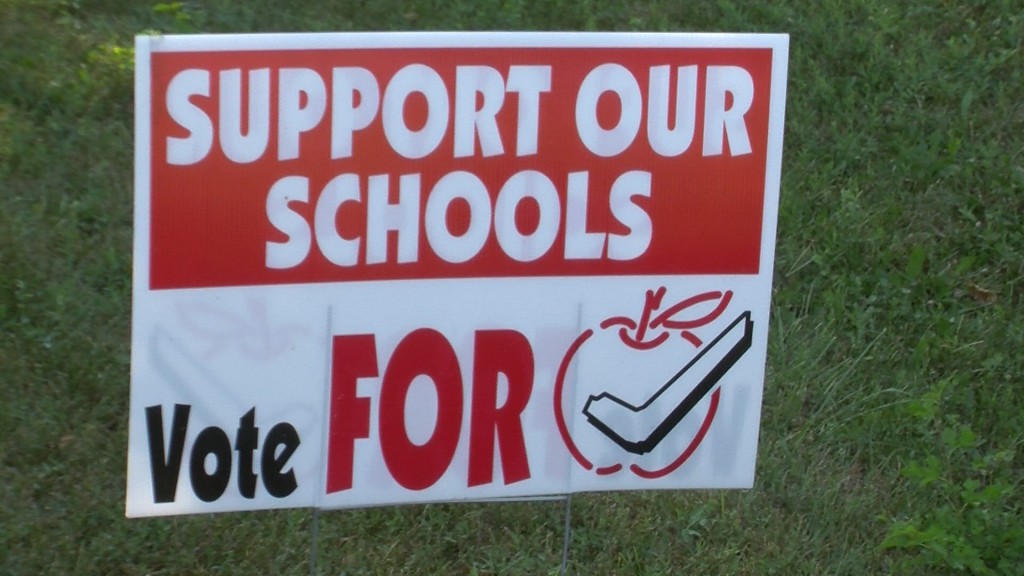 By: Jenn Hatcher
jhatcher@klkntv.com
The ballots are out on an $8.6 million school bond issue for the Palmyra-Bennet school district.
The tax burden would be an extra $185 a year per $100,000 of property.
The issue would bring cosmetic and technology upgrades to the elementary and secondary schools.
Over $5.5 million would go towards a brand new sports and performing arts complex between the two towns.
The bond is not avoiding controversy; signs around the towns show the mixed feelings.
"They're (the schools) in good condition, they're just dated. They're something that needs to be improved," says Bennet resident, Lacie Pettigrew, who's voting yes.
Bennet Resident and business owner, Gregory Arp, is voting no.
"I hope some sensibility comes out of this. It's going to be a big jump in property taxes and I think some of the safety concern out there are the kids. I think there's more ideal locations and I just kind of dread the thought of where they're starting with this thing," says Arp.
Arp says he'd rather see the money go toward academics.
Superintendent Robert Hanger says the last school bond issue in 1996 was 100 percent academic based.
"We just ask everybody to think about the issue and do their very best job to get the information we've presented and make a choice," says Hanger.
All ballots must be to the Lancaster County Election Commissioner's office by 5 p.m. Tuesday, September 10th.