Boo at the Zoo ready for another record year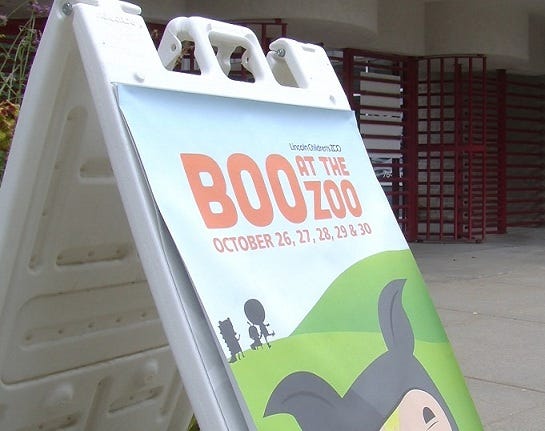 By: Bill Schammert
bschammert@klkntv.com
We are just four days from a Lincoln tradition that's been around since the 1970s, and this year officials at the Lincoln Children's Zoo hope "Boo at the Zoo" brings in another record crowd.
Communications Director Ryan Gross says there's a little something for everyone in the nearly 40 booths that will be stationed around the zoo.
"The Husker mascots come out for this," he said. "You might run into some Marvel characters like Iron Man, or even see the Easter Bunny."
This year, he's expecting roughly 12,000 Trick-or-Treaters and more than one-million pieces of candy to head out the door.
But, for the Lincoln Children's Zoo, it's less about the "Boo" factor, and more about keeping kids safe.
"It's a secure environment," Gross said. "All of the candy is approved by us, so you know exactly what is going into every Trick-or-Treat bag."
This is the Zoo's biggest fundraiser of the year. Gross says the zoo will bring in between $80,000 and $85,000 at the event. All of that money goes to care for and feed the animals during the winter, most of which stay at the zoo during those cold months.
Here is what you need to know:
When: Oct. 26th – 30th, 5:30 – 8:00 p.m.
Where: Lincoln Children's Zoo (1222 S. 27th St., Lincoln, NE)
Price: $6 for Non-Members, Free for Members
Special Trick-or-Treat bags filled with coupons and candy are available to everyone for $3.
And if you're worried about long lines, Gross says don't worry. Most people get through in 15-to-45 minutes. But, if you're crunched for time, he says come before 5:30 or after 7:00.
For more information, head over the Lincoln Children's Zoo website: